Get This Cool Morgan Motors
Racing Decal FREE -
AND Save $5 On Your Next Service
Stop by Morgan Motors today to pick up your FREE racing decal window sticker. It's the same one used by our motorcycle racing team!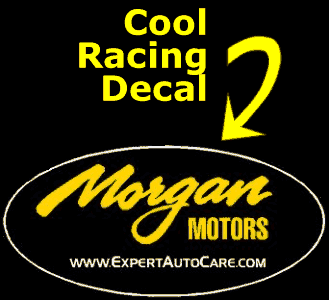 (Actual size 5in x 2.5 in)
And when you stop in for your next service appointment, if we see your vehicle proudly displaying the Morgan Motors logo, you get 5 bucks off! (Some limitations apply. Program may change without notice.)
Contact us today to schedule your next service appointment and to pick up your FREE racing decal!