Morgan Motors Racing Team!
Did you know Morgan Motors has a motorcycle road racing team? And, we're now sponsoring a boat on the hydroplane racing circuit! We would like to invite you and your family to one (or all) of the upcoming races.
Paid admission includes pit passes and full track viewing access (most weekends). Come see one of the most exciting sports around and help cheer on your team!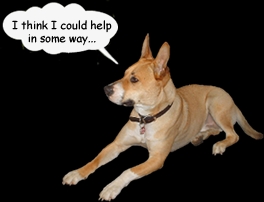 Be a part of the raceday excitement with OMRRA or WMRRA! We are always looking for volunteers to help with each event, especially corner workers and scorers. No experience necessary. Find out how you can get even closer to the action by calling
425-391-3600 or visiting www.WMRRA.com or www.OMRRA.com. Volunteers receive paid admission and lunch - not to mention some of the best seats in the house (trackside!).
Race locations:
Pacific Raceways (PR) in Kent, WA (www.pacificraceways.com)
Spokane Raceway Park (SRP)
Portland International Raceway (PIR) (www.portlandraceway.com)
Morgan Motors is proud to present the Miss Morgan Motors 5 liter inboard hydroplane, driven by everybody's favorite service advisor, Kip Brown. This water missile is powered by a 305 cubic inch Chevrolet (per class rules), is 20 feet long, weighs 1250 pounds with driver, and is capable of speeds approaching 120 miles per hour. Kip acquired the boat during the 2006 off-season in Detroit, Michigan and plans to campaign it throughout the 2007 season here in the great Northwest.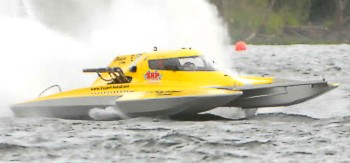 Kip started his career in the 2.5 liter hydro class in 1994, but started driving inboard flatbottoms the same year, and found the hard accelerating hulls to be more exciting and entertaining to drive than the little hydros. From 1995 to 2006, Kip raced in the E-Stock, Super Stock, and Pro Stock flatbottom classes. However, Kip received the opportunity of a lifetime in 2006 to drive an Unlimited Hydroplane at Tri-Cities and Seafair in 2007 for the U-17 Miss Red Dot Corporation. Kip will be qualifying at both races, while his uncle, Nate Brown, will pilot the boat during heat races. In order to prepare for the task, Kip decided that more seat time in a hydro was a must. Thus, the plans for the Miss Morgan Motors came to fruition, and our team has been quite competitive. A heat victory at the Lawrence Lake Regatta in Yelm, followed by a second place final heat finish at Issaquah's "Tastin' and Racin'" show the potential for our new endeavor.
We would love to see any of our friends and loyal customers at the races. Please refer to the race schedule, and feel free to call our shop with any questions regarding upcoming events. Better still, come in for an oil change, and we will talk about racing then!
For more information, see: www.OurGangRacing.com
See you at the races!